Make an appointment with a CFS* Financial Advisor
Coping with Market Volatility: Avoid rash decisions
During periods of market volatility, avoid making investment decisions based on emotions. Learn more here.

Our CUSO Financial Services, L.P. ("CFS")* Financial Advisors can help you create a strategy, review performance and adjust as needed.

To schedule a complimentary appointment, click on "make an appointment." Then fill out and submit the secure contact form. Next, we will contact you to schedule an appointment with one of the qualified advisors at your convenience. The appointment will be held at your preferred Oregon State Credit Union branch.
Meet the CFS* Financial Advisors at Oregon State Credit Union
Michelle Poturich

Michelle offers a high level of personalized service and customized investment strategies. She is committed to ensuring her clients understand their overall financial situation, and she is dedicated to helping them find effective strategies that meet their financial needs.
Michelle is securities licensed in Arizona, California, Connecticut, Florida, Idaho, Illinois, New Mexico, Oregon and Washington.
Michelle Poturich
Financial Advisor, CUSO Financial Services, L.P.
541-714-4209 / 800-732-0173 ext. 4209
mpoturich@oregonstatecu.com
John Kerekanich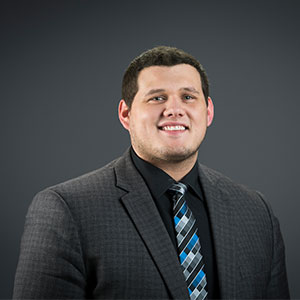 John is dedicated to helping members understand investment strategies to reach their financial goals. He offers financial workshops covering various topics including investment basics, saving for college and planning for retirement. Call John if you need a financial partner to help you with your investment strategy, estate planning and asset transfer, life and long-term care insurance and more.
John is securities licensed in Arizona, California, Colorado, Idaho, Kansas, Nevada, New Mexico, North Carolina, Oregon and Washington.
John Kerekanich
Financial Advisor, CUSO Financial Services, L.P.
541-714-4234 / 800-732-0173, ext. 4234
jkerekanich@oregonstatecu.com
Go to main navigation