Meet the CFS* Financial Advisors at Oregon State Credit Union
Coping with Market Volatility: Avoid rash decisions
During periods of market volatility, avoid making investment decisions based on emotions. Learn more here.

Our CUSO Financial Services, L.P. ("CFS")* Financial Advisors can help you create a strategy, review performance and adjust as needed.
Schedule an appointment
To schedule a complimentary appointment, click on "make an appointment." Then fill out and submit the secure contact form. Next, we will contact you to schedule an appointment with one of the qualified advisors at your convenience. The appointment will be held at your preferred Oregon State Credit Union branch.
Check the background of these investment professionals on FINRA's BrokerCheck.
Michelle Poturich

Michelle offers a high level of personalized service and customized investment strategies. She is committed to ensuring her clients understand their overall financial situation, and she is dedicated to helping them find effective strategies that meet their financial needs.
Michelle is securities licensed in Arizona, California, Connecticut, Florida, Idaho, Illinois, New Mexico, Oregon and Washington.
Michelle Poturich
Financial Advisor, CUSO Financial Services, L.P.
541-714-4209 / 800-732-0173 ext. 4209
mpoturich@oregonstatecu.com
John Kerekanich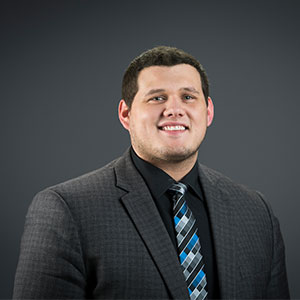 John is dedicated to helping members understand investment strategies to reach their financial goals. He offers financial workshops covering various topics including investment basics, saving for college and planning for retirement. Call John if you need a financial partner to help you with your investment strategy, estate planning and asset transfer, life and long-term care insurance and more.
John is securities licensed in Arizona, California, Colorado, Idaho, Kansas, Nevada, New Mexico, North Carolina, Oregon and Washington.
John Kerekanich
Financial Advisor, CUSO Financial Services, L.P.
541-714-4234 / 800-732-0173, ext. 4234
jkerekanich@oregonstatecu.com
Belinda Hall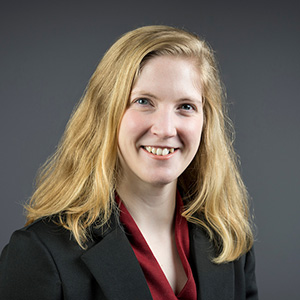 Belinda is committed to helping members pursue their financial planning goals, offering financial education on retirement and investment planning needs. Belinda meets with members to create financial planning goals and provides a wide range of brokerage and advisory services including social responsible investing.
Belinda is a CFS* Financial Advisor holding series 7, 66 Life, Health and LTC licenses.
Belinda Hall
Financial Advisor, CUSO Financial Services, L.P.
541-714-4296 / 800-732-0173 ext. 4296
BHall@oregonstatecu.com
Dianalyn Mendez
Dianalyn has over ten years of experience in financial services. She understands member service needs and helps members establish their financial objectives by taking a holistic approach while forming personal connections. Dianalyn works with members to help meet their retirement planning goals and offers brokerage and investment advisory services including socially responsible investing.
She is a Registered CFS* Financial Advisor holding Series 7, 63, 66, 4, 24 and Life, Health, Variable Lines, and LTC licenses.
Dianalyn Mendez
Financial Advisor, CUSO Financial Services, L.P.
541-714-4214 / 800-732-0173 ext. 4214
DMendez@oregonstatecu.com
Registered Representatives are registered to conduct securities business and licensed to conduct insurance business in limited states. Response to, or contact with, residents of other states will be made only upon compliance with applicable licensing and registration requirements. The information in this website is for U.S. residents only and does not constitute an offer to sell, or a solicitation of an offer to purchase brokerage services to persons outside of the United States
Go to main navigation