Buy a Santa Dollar and give two gifts this year
When you purchase this fun stocking stuffer, you help Oregon State Credit Union raise money for Children's Miracle Network Hospitals. Santa Dollars will be available from any branch at Oregon State Credit Union now through 6 p.m. December 23.
Find a branch | Get Santa Dollars
What is a Santa Dollar?
They are actual dollar bills, the amount is your choice. It could be a 1, 5, 10, etc. We have placed a sticker bearing the face of Santa over the face of whichever president is on your selected bill. They come in a Santa Dollar envelope ready to be stuffed into a stocking. Each Santa Dollar costs $2 plus the selected bill (a $5 Santa Dollar will be $7). For every dollar sold, $2 is donated to Children's Miracle Network Hospitals to help kids served through our regional children's hospitals.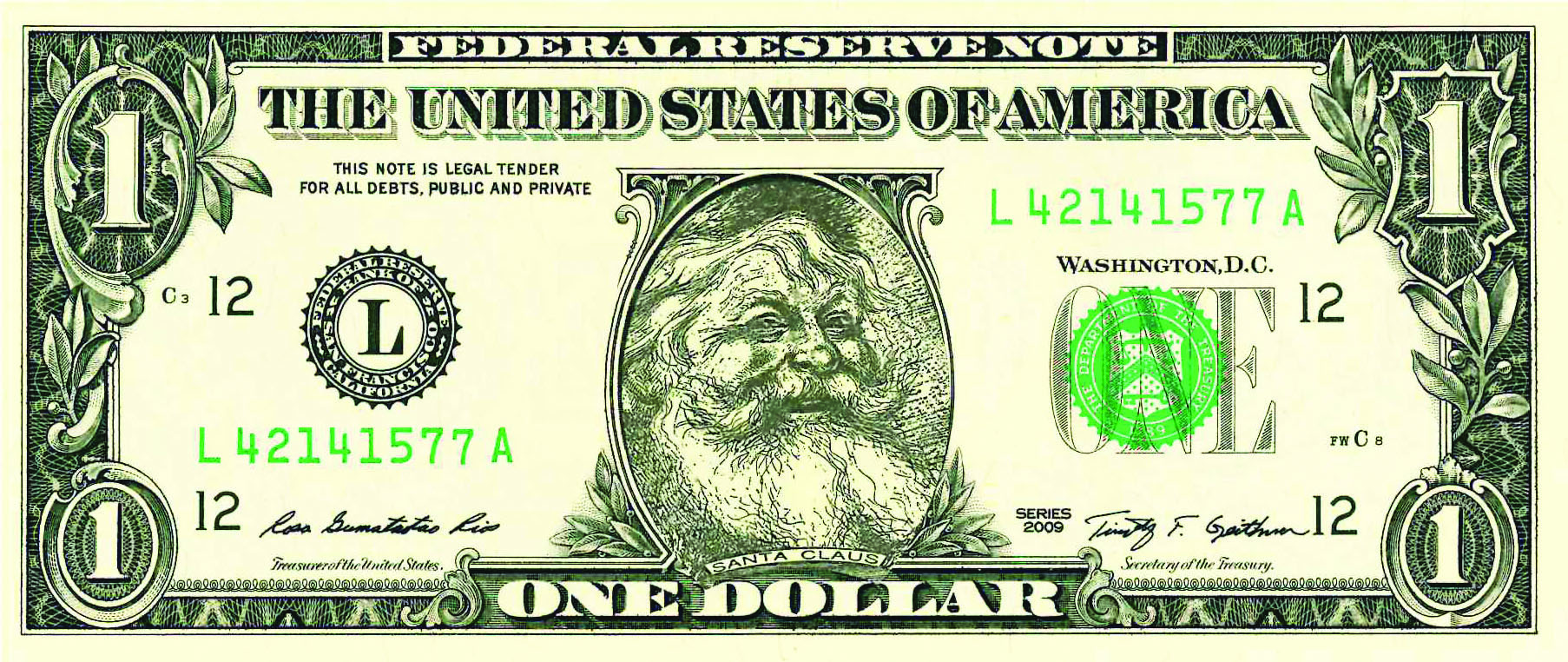 Why get Santa Dollars?
Oregon State Credit Union is selling Santa Dollars to raise funds for Children's Miracle Network (CMN) Hospitals. Every minute, 62 children enter a Children's Miracle Network Hospital for treatment. Every day CMN hospitals treat:
16,200 kids with trauma
2,329 kids for surgery
2,128 kids for cancer
935 kids for diabetes
925 babies born in NICU
Oregon State Credit Union is proud to be raising funds for this worthwhile cause. All of your donations will stay local to support our community.
You do not need to be a member of Oregon State Credit Union to buy Santa Dollars.
Hurry in this holiday season to purchase a fun stocking stuffer for a loved one while giving a gift that could improve the life of a sick child.
Find a branch | Get Santa Dollars
Go to main navigation