Oregon State Credit Union scholarships and grants
We are committed to education and put that into action with a combination of scholarships and grants.
About our scholarships
The Oregon State Credit Union college scholarship for high school seniors recognizes and encourages academic excellence and community engagement among our young members. Just as we honor the legacy of our past, we believe we have a responsibility to invest in the future.
Other college scholarships from Oregon State Credit Union are available here.
About our education grants
Our education grants fund learning opportunities for children in kindergarten through high school within our field of membership. We look for educational programming ideas from teachers that can enhance standard school curriculum.
Fun with math?
Yep, thanks to an education grant and Pop-Its! This is one of many examples where the numbers add up: invest in education and it pays off with better decision making, not to mention fun!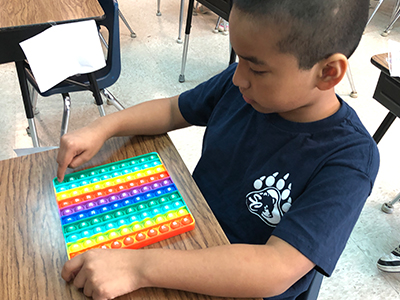 Go to main navigation