Estatements: paperless online account statements
Paperless estatements — secure, fast and convenient — sent each month, are identical to paper statements and available from inside Oregon State Credit Union's free online banking. Get your monthly and Visa credit card account statements online today.
Sign up for estatements
First, be sure to enroll in online banking.

Next, log in to Online Banking by clicking on the "Account Login" button at the top of this or any page on this website. Look for this button: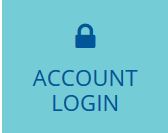 After log in, select estatements from the top menu and complete the Estatement registration.
Enjoy your estatements. You won't receive paper statements, newsletters or notices in the mail. Instead, you'll conveniently receive them electronically in your Online Banking account.
Estatement benefits for you and the environment
You'll enjoy three categories of benefits.
1. For you
Safe and secure: enjoy online viewing and storage of your financial account statements, notices and announcements

Can be viewed, saved on your computer, or printed anytime.
2. For you from your credit union
Convenient: Get email alerts which notify you when your statements are available, usually a couple days in advance of paper statements in your mail box.

Archived for up to two years.
3. For the environment
Good for the environment, Estatements help reduce consumption of natural resources and waste in the landfill.

As you can see from our community Shred Day events, shredding is a step in the right direction, but Estatements help avoid the need to shred paper and further reduce consumption of trees, water, landfill and oil.
Go to main navigation