Political advocacy for the credit union difference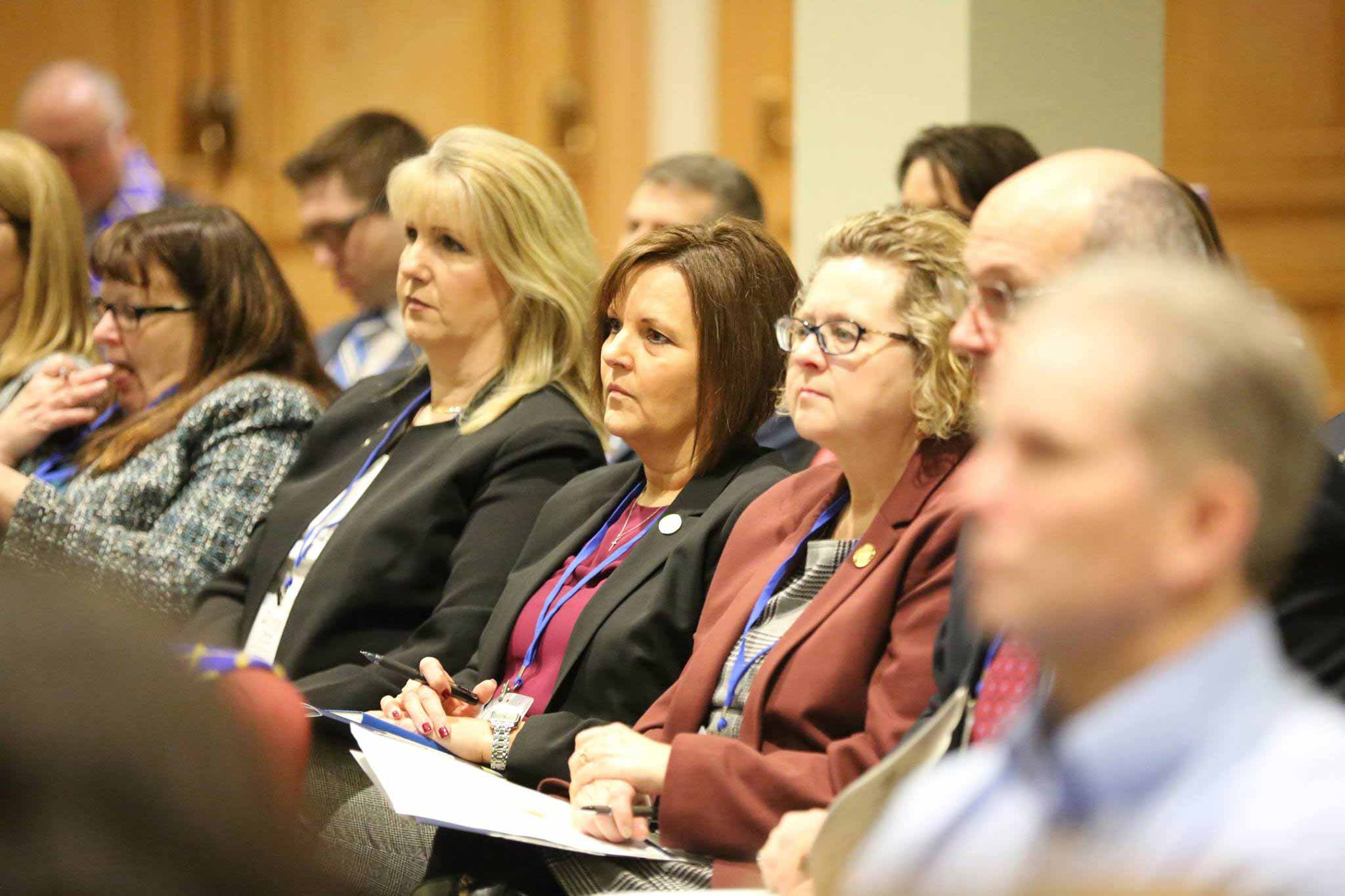 Above: Oregon State Credit Union employees serve the membership by advocating for credit unions in state and federal government.
1934: more available through cooperative credit
In the early 20th century, before there were credit unions in the United States, commercial banks only made loans to large businesses and the wealthy. As part of the "New Deal," Congress passed the Federal Credit Union Act in 1934 to help stimulate the economy and bring the nation out of the Great Depression. They wanted to create a source of affordable loans available to small businesses and people who weren't millionaires. As stated in the Credit Union Membership Act:
"To establish a Federal Credit Union System, to establish a further market for securities for the United States and to make more available to people of small means credit for provident purposes through a national system of cooperative credit, thereby helping to stabilize the credit structure of the United States."
This is why credit unions were created and serve the financial needs of Americans now numbering more than 103 million members: To balance the credit structure of the country. If banks want to compete, they still have to keep their financial products affordable. So in a very real sense, everyone benefits from credit union membership – even customers of banks.
Credit unions balance the credit structure of the USA
Credit unions continue that mission today and every day. We do it with local decisions, community investment and financial education at the core of our business model.
Credit unions are exempt from Federal and State income tax because of our structure and mission. We are member-owned, not-for-profit financial cooperatives. We promote thrift and provide access to credit for provident purposes to our members. Congress has reaffirmed this tax exemption several times since the 1930s.
Still, credit unions do pay many taxes and fees, among them payroll and property taxes. It is also important to note that share dividends paid to credit union members are taxed at the membership level.
What's the difference between a credit union and a bank?
Credit unions are not-for-profit; banks are for-profit.

Credit unions may be tax exempt from corporate income tax, but we pay millions of dollars in property, sales and employment taxes.

Credit unions are governed by members who serve the interests of the membership and profits remain with the cooperative to benefit everyone. Banks are governed by investors who are paid from profits.
Advocating for the credit union difference
Part of looking out for the membership of this credit union is maintaining our industry's role through advocacy in government at the state and federal level. We need to be ever vigilant and active in retaining and protecting the ability to serve you through the credit union difference. This is a bi-partisan, common sense issue.
When we can see that new or existing legislation, or the lack of it, will affect your sound financial future and our ability to serve your needs in the credit union way, we may ask you to unite as a membership in raising awareness.
While credit union membership nationally now nears 104 million, our true market share of the entire financial industry has diminished.
Government regulation: help or harm?
As our government seeks to protect the consumer, so, too, do they create an excessive regulatory environment that sometimes affects not only too-big-to-fail Wall Street, but also the credit unions and community banks of Main Street.
All said, Oregon State Credit Union values the honor to serve you and wants to maintain that ability for your long-term future.
Go to main navigation