Saving is fun with Scottie Saver Club accounts for kids
Lightsabers, soccer balls, Scottie dogs and sweet treats! The Scottie Savers Club helps kids ages 12 and younger learn about saving money, setting financial goals, build the saving habit and, most important, have fun:
Each year our young members visit branches to help us celebrate a special day — Scottie Saver Day, which includes free gifts, treats and sale prices on Scottie merchandise.

Membership fees are waived.

Little savers start earning dividends with a $5 balance.

For every $5 deposited, one Scottie Buck is earned

Redeem Scottie Bucks at any of our branches for toys, games and other fun stuff.
Open a Scottie Saver kid's account at a branch
---
Battle stations! A Scottie hug, a light-saber — perfect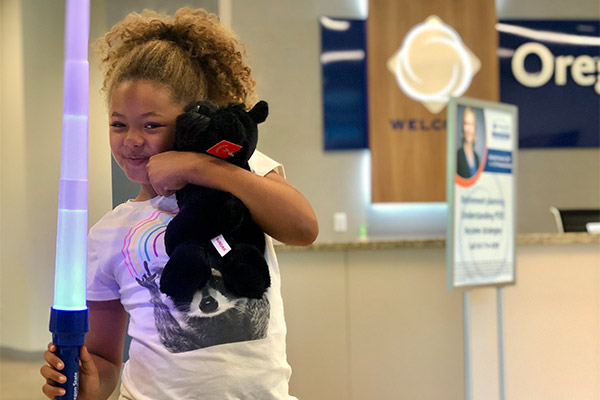 Lilly Ann Bennett, Scottie Saver and Oregon State Credit Union member, enjoys a visit to her branch for Scottie Day fun, including merchandise sale prices for the event, plus learning to save for the future!
Maddie-Rei, "The Scottie Whisperer," says it's never too early to start saving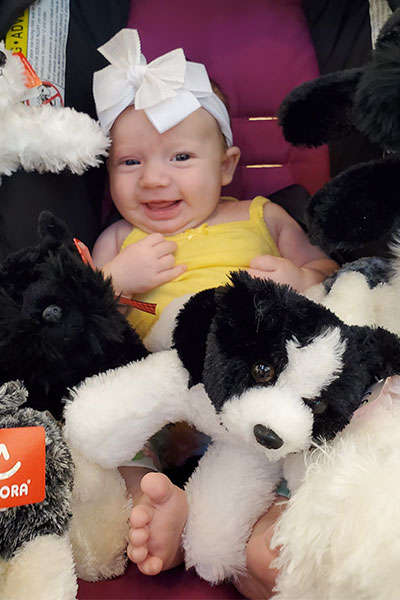 Maddie-Rei Foster, with a smile worth a million bucks and surrounded by Scottie dogs, has a good start on her future savings and her Scottie Day fun.
Parker says, "I've been a Scottie Saver for 11 years!"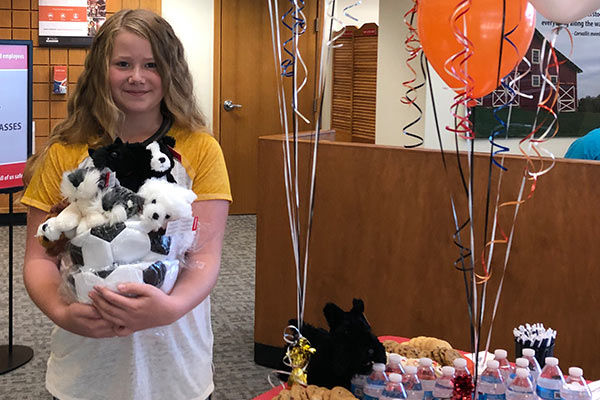 Smiles, soccer balls and Scottie dogs — a great combination. Parker Maxey, Scottie Saver and Oregon State Credit Union member, stopped in at her branch where her mom informed us: "Parker's favority thing about her Scottie account is that she knows where her money is. She loves that!"
Cookies, fun stuff..this shoping bag is getting heavy!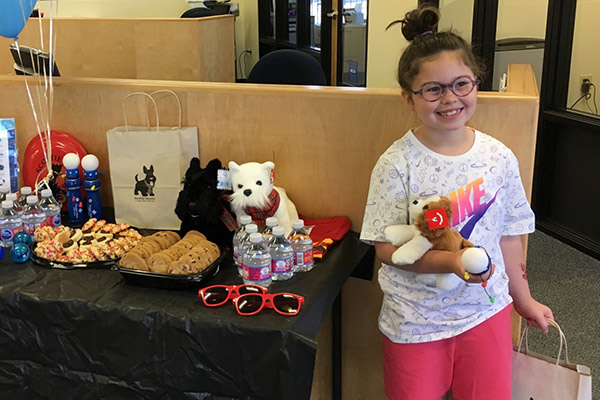 Tymber Hess-Robanske, Scottie Saver and Oregon State Credit Union member, visits her branch for Scottie Day fun. Cookies and smart saving for the future always bring smiles!
Ready, set, save! Got any questions?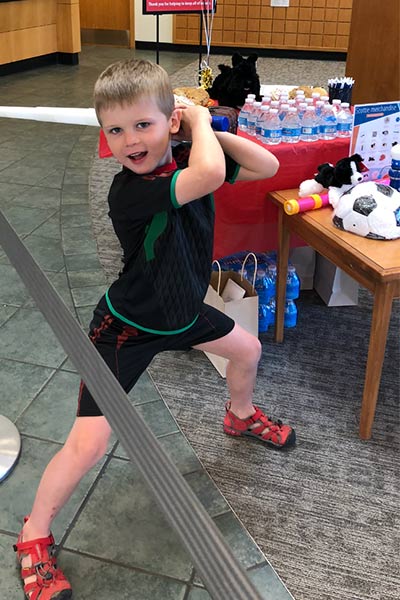 Scottie Saver Ryan Rathja, wielding his new lightsaber purchased with Scottie bucks, takes a stance ready for action. Mom, Laura, tells us, "From the age of three he's been a saver!"
Go to main navigation