The credit union difference
At the heart of your credit union there's a difference. It drives who we serve and how we go about serving.
Oregon State Credit Union offers many products and services to our members and we are proud to serve our field of membership.
We have checking and savings accounts.
We make loans to people and businesses.
We issue Visa credit and debit cards and your accounts are insured for up to $250,000 by the National Credit Union Administration.
But credit unions aren't banks. We exist for the benefit of our member-owners, not for the benefit of a few select stockholders. That's what makes us different from banks and how we're able to create financial solutions that make lives better.
Oregon State Credit Union is a not-for-profit financial cooperative. That means every member has one vote, regardless of the size of their deposits. Member ownership and democratically-elected governance is one of the things that sets credit unions apart from banks.
Where do the profits go?
Because we don't pay out profits to stockholders, we can return earnings back to the not-for-profit financial cooperative in the form of more products, better services and competitive rates.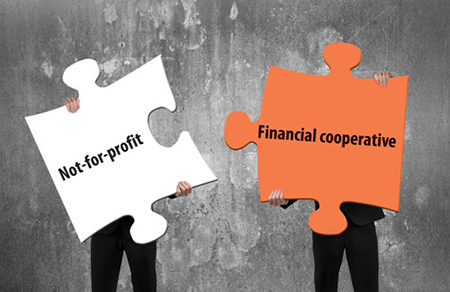 Who is eligible for membership?
You are eligible for membership with Oregon State Credit Union if you live or work in one of the 24 counties we serve in Oregon.
Once you become a member, you're always a member, even if you move to another state. Even better, membership is available to your immediate family members, too.
Join Oregon State Credit Union
Go to main navigation