The credit union difference
At the heart of your credit union there's a difference. It drives who we serve and how we go about serving.
Not-for-profit
Credit unions are not-for-profit financial cooperatives. We exist to serve our members, not to deliver a profit to stockholders. Unlike other financial institutions, credit unions do not issue stock or pay dividends to outside stockholders. Instead, earnings are returned to members in the form of competitive financial offerings, more service and convenience.
Board of directors
Each credit union is governed by a board of directors, elected by and from the credit union's membership.
Ownership
Credit unions are an economic democracy. Each credit union member has equal ownership — regardless of how much money a member has on deposit. At a credit union, all members are owners.
Social purpose: people helping people
Credit unions exist to serve their members' financial needs, not provide a profit to third party investors. They know their credit union will be there for them in bad times, as well as good. The same people-first philosophy is at the heart of why credit unions and our employees get involved in the local community through charitable and other worthwhile causes.
Financial education for members
Credit Unions educate their members, helping them become better consumers of financial services.
Membership eligibility
By current statute, credit unions cannot serve the general public. Individuals and businesses/organizations qualify for a credit union membership through their employer, organizational affiliations like religious groups, or community.
Taxation
Credit unions do pay taxes – payroll taxes, sales taxes and property taxes. Congress exempts credit unions from federal income taxes. The exemption was established in 1937, affirmed by statute in 1951, and re-affirmed in 1998.
---
Where do the profits go?
Because we don't pay out profits to stockholders, we can return earnings back to the not-for-profit financial cooperative in the form of more products, better services and competitive rates.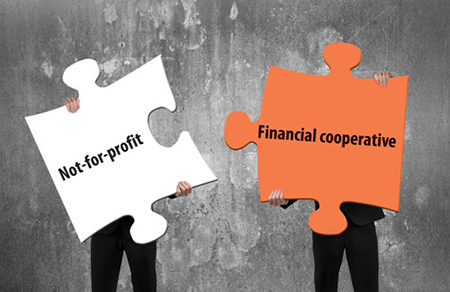 Who is eligible for membership?
You are eligible for membership with Oregon State Credit Union if you live or work in one of the 24 counties we serve in Oregon.
Once you become a member, you're always a member, even if you move to another state. Even better, membership is available to your immediate family members, too.
Join Oregon State Credit Union
Go to main navigation