Joanne Kersey: In Memoriam
Corvallis, OR – The staff, directors and members of Oregon State Credit Union in Corvallis, Oregon, are mourning the loss of former long-time President/CEO Joanne Kersey, who passed away on June 27, 2021.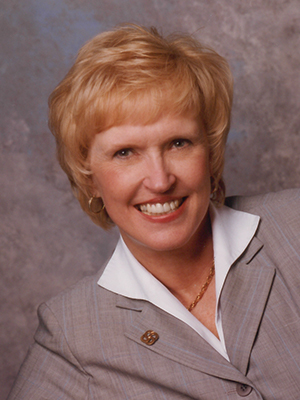 Kersey left a legacy that has lived on following her retirement from the Credit Union in 2000. Her leadership, foresight, wisdom and passion helped ensure a strong and successful future for the credit union and its members.
Current Oregon State Credit Union President/CEO Richard Hein said, "Joanne is sorely missed by those of us at the credit union and in the credit union industry that she had mentored over the years. We have benefited from her leadership, guidance and commitment to service. She established a firm foundation of efficiency and doing the right thing for which we build on today. I will miss her friendship and guidance."Kersey began her career with Oregon State Credit Union (then OSU Federal Credit Union) in 1972 when the member-owned cooperative had only $5 million in assets and five employees, and operated out of a single small building near the Oregon State University campus in Corvallis, Oregon. After serving in many roles, she was promoted to President/CEO in 1987. Under her guidance during her 13 years as President/CEO, the credit union grew to $240 million in assets with 134 employees and five branches, but most importantly never wavered from its commitment to its members and providing financial solutions to make their lives better.
Kersey was well known throughout the credit union industry, both locally and nationally, where she served on many boards, committees and taskforces. She received numerous honors and awards, from both the credit union industry and her local community, which recognized her advocacy efforts, commitment to service, philanthropy and dedication to improving the lives of others. Many will remember with admiration her talent for writing poems to commemorate important events and milestones.
Oregon State Credit Union leadership, staff and members extend their heartfelt condolences to Joanne's family.
Oregon State Credit Union is a member-owned, not-for-profit credit union. Membership is open to anyone who lives or works in 24 western and central Oregon counties. Learn more about Oregon State Credit Union.
Go to main navigation